Meet Our Team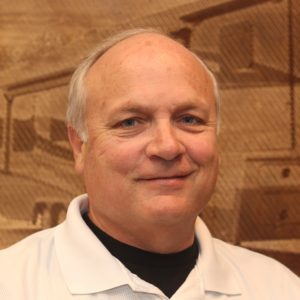 BRYAN TILLETT, CEO
Bryan has worked in the RV industry for more than 37 years. He was hired by Vaughn Peterson in 1980 as a welder for Peterson Industries, Inc., manufacturer of Excel recreational vehicles. As Peterson Industries grew, he became a line supervisor, then was promoted to Director of Purchasing for the company. In 1989, Bryan became part owner of Peterson Industries, along with Vaughn and Mike Nebel.
In 1996, Bryan was promoted to President where he presided until the great recession that began in 2008 finally forced Peterson Industries to close their doors in early 2015.
Bryan has been blessed to have a terrific wife, Deb to whom he has been married for 43 years. Together, they have 3 daughters who grew up enjoying the RV lifestyle, and 6 grandchildren (so far). Pulling an Excel 5th wheel or travel trailer around the United States summer after summer, Bryan, Deb, and their girls logged more then 100,000 miles, seeing so much of what this great country has to offer.
Bryan was hired by owner & CEO, Phil Brokenicky in April 2015 as Director of Operations. In December 2016, Phil passed away after a brief but courageous battle with cancer, but not before naming Bryan CEO.
"One can only appreciate the vision Phil brought to New Horizons in making our fifth-wheels the finest available. He spared no expense and accepted nothing short of flawless effort," says Bryan. "I personally admired Phil for his faith, character, family values, and concern for always doing the right thing. Being a small family-owned RV manufacturer in Kansas has unique challenges, but the opportunity exists here to make New Horizons more desirable to those buyers who truly want the finest fifth-wheel available at an affordable price. I look forward to carrying on Phil's legacy."
Bryan's hobbies are aviation, having logged over 3,300 hours in multiple aircraft, and RVing.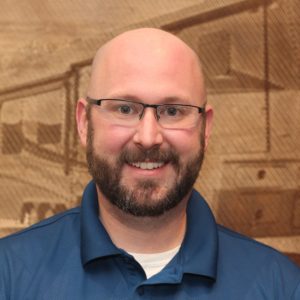 COLE BROKENICKY
PRODUCT SPECIALIST
Cole is the youngest of Karen and Phil's 3 children. He has learned the business quickly and from the bottom-up. He worked summers in the factory while going to Kansas State University (where he played football), so he brings a perspective of what makes quality in the infrastructure of the New Horizons RV.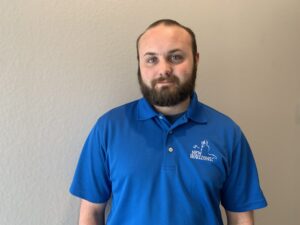 AUSTIN MCKIE
PRODUCT SPECIALIST
Austin has been with New Horizons since 2015 working in various positions in the company keeping quality and customer satisfaction in mind. He is extremely detailed and knowledgeable in the build process from start to finish which makes him perfect for the job. He is a connoisseur of cars & exotic pets and is full of energy and ready to help you in your future RV endeavors!
DREW BROKENICKY
SPECIAL PRODUCT COORDINATOR
Drew has extensive knowledge on the inner workings of a New Horizons Fifth Wheel. His experience as the company's production manager aids the custom designing process with his customers. Working with Drew, you are working with family, and will get the personal touch that you deserve.
ELIZABETH SMITH
SALES COORDINATOR
Elizabeth joined the New Horizons team in July of 2020 as the new Sales Coordinator. She is a Kansas/Missouri native, owning a home right here in Junction City. She is a mother of an amazing three year old little boy named Alastaire whom is her whole world. She is a crafty gal who in her spare time loves to sew, cook, and bake. She also really enjoys decorating and landscaping. We know she'll be the right person for the job!
CHELSEY OLIVER
MARKETING COORDINATOR
Chelsey has been with New Horizons since February 2022. With an Associate Degree of Applied Science in computer information technology from North Central Kansas Technical College and a Bachelor of Fine Arts degree in graphic design from Fort Hays State University, she's here to put New Horizons RV Corp in the spotlight!
With a background in graphic design, computer information systems, product development, and marketing, she specializes in brand promotions along with brand identities, illustration, UX/UI design, packaging, and editorial design. She's here to showcase adventurous travels and put New Horizons RVs on the map with awesome marketing campaigns and social media posts. She will be guiding the New Horizons Ambassadors as they bring in new prospects and listen to their stories of life on the road in a New Horizons RV.
Growing up a farm kid, outside of a small rural town in north-central Kansas, between Wilson Lake and Lovewell Revisor (which by the way, are extremely beautiful Kansas lakes), she recalls summers filled with extended families, camping in tents, RVs, and enjoying good company, telling stories, and reminiscing on memories made. In the background, Chelsey is a fiber artist, spinning up yarn on her spinning wheel, naturally dyeing fiber goods, and weaving. When she's not in the office you can find her building her brand, selling her yarns, and traveling for inspiration.
KEN ULLMER
SERVICE MANAGER
Ken has been with New Horizons for 20 years. He has served as Production Mgr., Purchasing Mgr, and Sales.  Ken will schedule your appointments for service and also assist you when you need warranty work done. He's very knowledgeable about the mechanics of each RV and is happy to help fix any problems.
SHANNON SEAMAN
SERVICE ADMINISTRATOR
Shannon was born and raised right here in Junction City, Kansas. She has two grown sons and a grandson whom she enjoys spending all of her time with. Shannon enjoys riding the motorcycle, traveling, and hanging out with her grandson by the pool in the summer.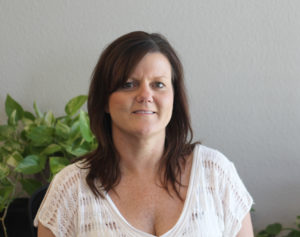 STACIA WILEY
CONTROLLER
Stacia Wiley serves as the Controller at New Horizons RV Corp. She plays a major role in the financial, clerical, and administration of the company, while keeping a close eye on accuracy and efficiency. Through her commitment to this role, she has helped improve cash flow, daily processing workflows, and ultimately, the bottom line.
Before joining the New Horizons team, Stacia was a financial analyst at Wageworks Inc. from 2005 to 2011 and a senior accountant at state street from 2001 to 2005, both in Kansas City. She also earned her P&C insurance license and got a brief taste of the insurance industry, only to realize her passion for number crunching was just too strong.
She is the proud alumni of Kansas State University where she received a Bachelor's degree in accounting. When she's not busy with reconciling accounts and preparing financials, Stacia enjoys spending time with her husband, Darin, their two children, Victoria and Jaxon, and their pug, Baxter. Whom just celebrated his fifteenth birthday.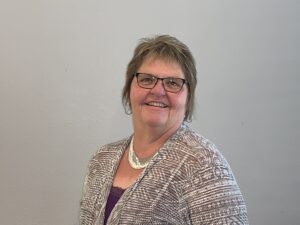 JANE PIGORSCH
FINANCE MANAGER
Jane joined the New Horizons team in February of 2021 as the Finance Manager.  She is a Kansas native and a graduate of Kansas State University with a Bachelor's degree in Secondary Education and Ag Business.  Prior to coming to New Horizons, she was in the Crop Insurance Claims Industry for over 25 years and 15 of those years as a Supervisor.  She is an Aunt to six nieces and nephews that are the joy of her life.  In her spare time Jane decorates cakes for all occasions, clerks/cashiers for local auction companies, likes to work in her flower gardens, attend auctions, flea markets and garage sales to continue to collect primitive decorative pieces and is a loyal supporter of the Kansas State University Wildcats and the Kansas City Chiefs.
LORI HODGSON
BOOKKEEPING & RECEPTION
Lori joined the New Horizons team in November 2021. She is originally from South Carolina, but has lived in the Junction City, Kansas area since 1994, when the Army brought her husband to Fort Riley. She has worked in administration and finance for over 30 years. She has two grown sons, three indoor cats, a grand-dog, and two grand-cats. Lori enjoys playing the piano for her church, event planning, crafts, and getting her nails done. We are excited to have Lori on our team!
CHRIS KAISER
PRODUCTION MANAGER
Chris oversees the production line from start to finish in the building process of each RV built here at New Horizons. Chris works hard to make sure production runs smoothly so the customers can pick-up their units at the scheduled time.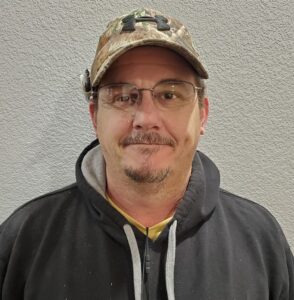 CHRISTOPHER BAKER
PRODUCTION MANAGER
Christopher oversees the production line from start to finish in the building process of each RV built here at New Horizons. Our production managers are working hard to make sure production runs smoothly so the customers can pick-up their units at the scheduled time.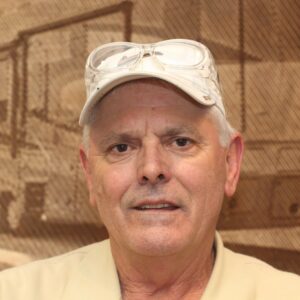 HAROLD JAGERSON
CUSTOMER DELIVERY SPECIALIST
Harold is the one you'll be working with on your three day orientation when you pick up your unit. He will go through each detail to help you understand how everything works and learn anything you're not sure about. Harold has been with New Horizons for many years now and his confidence with the product will have you leaving excited about your dream RV! He will be your go-to guy for those three days before you head off on your journey!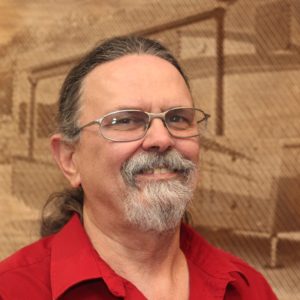 FRANK PRESCHER
DESIGNER / DRAFTSMAN
Frank has designed almost every New Horizons ever built. Starting on day one of the company's existence, he first drew the plans by hand and now uses a CAD system to engineer. He is  involved in all the plans and production drawings from New Horizons.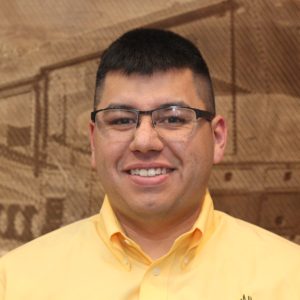 JOSEPH SWISHER
DESIGNER / DRAFTSMAN
Joseph has been with us since May 2016.  Along with Frank and our Sales team, he coordinates the design and function of our customers' desired floor plans.  He loves his position and finds it fun and challenging to get everything just right for our customers and staff.  In July 2017, Joseph married his sweetheart, Hayley, and they live in Topeka.  They can usually be found hiking, fishing, or playing disc golf.
ALEX FELTS
DIRECTOR OF PURCHASING
Alex is a native of Junction City, Kansas and has been with New Horizons since 2017, he just moved into the Director of Purchasing position in January of 2021. Although he did not have any prior experience or knowledge of RVs, he has accepted the challenge to learn all the ins and outs and making sure everything is bought and accounted for. He strives to do his best no matter what. Alex is also an alumnus of the University of Kansas, and graduated in the Spring of 2017. In his spare time he enjoys anything computer related, playing tennis, as well as a variety of smaller hobbies. He also loves learning new things.