RVs as unique as the
people who call them home.
You wouldn't choose your life off a lot from among the models available. So, why choose your home that way?
At New Horizons RV, we don't build cookie-cutter, assembly-line units. We craft custom luxury fifth wheels for full-time RV living with quality construction that delivers lifetime value.
Because your home should fit your lifestyle, not the other way around, we take a simple approach to customized design: If you can dream it, we can design and build it!

Building the foundation
for your dream RV.
New Horizons is a story of quality, and the first chapter is the chassis.
We wrote the book on crafting coaches that withstand the rigors of full-time RV living while delivering lifetime value. The quality construction of your four-season RV dream home begins with building the foundation, so we make our frame bigger and stronger than anything else out there.
How the shell is built
determines your lifetime value.
What does luxury RV living mean to you? Custom all-wood cabinets? Solid-surface countertops? How about residential furniture and appliances?
All the things that make full-time RV living comfortable wouldn't matter unless the same quality construction goes into the shell that protects them.
At New Horizons RV, we understand that how the shell is built holds the key to lifetime value.

The luxuries you deserve.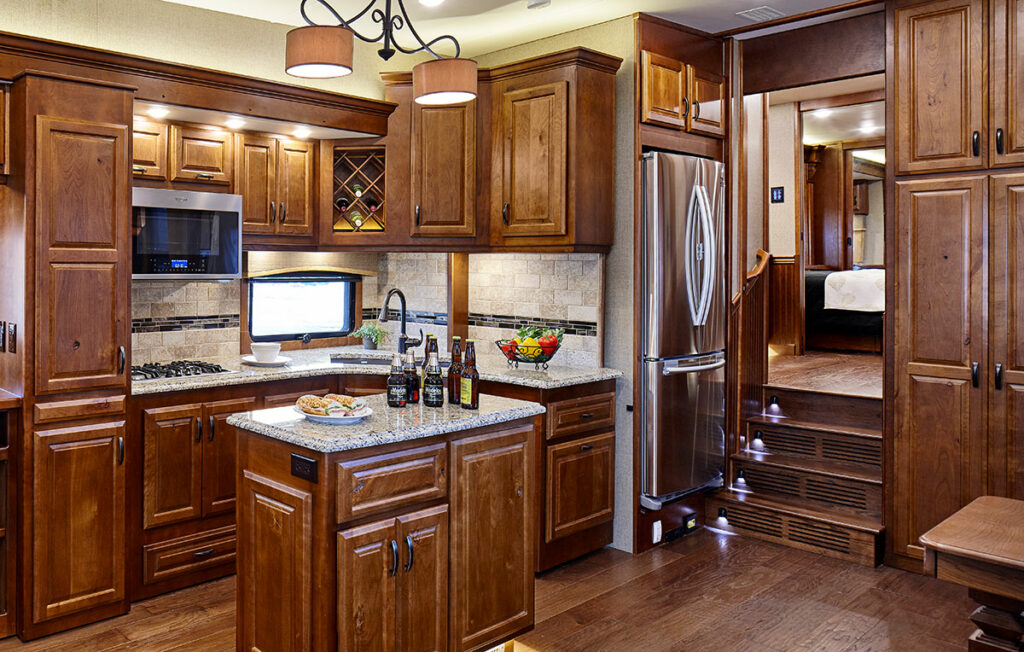 Cabinets, countertops and backsplashes
Our cabinets provide a fine example of New Horizons' first-class approach to quality craftsmanship and construction.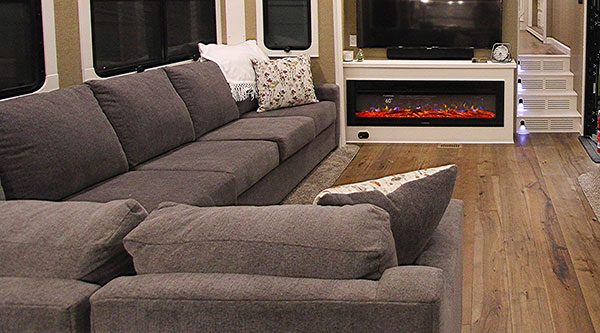 Residential-style furniture
Unlike manufacturers who choose undersized, rickety furniture, our coaches feature top-quality, full-size furnishings – just like a high-end home.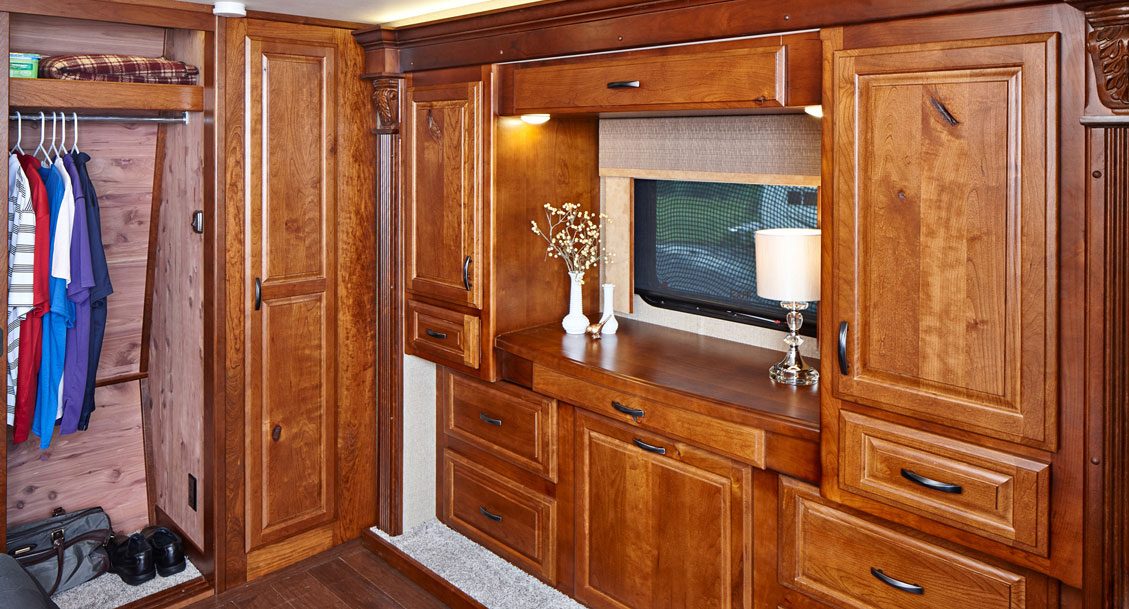 Intelligent storage solutions
New Horizons takes storage to a new level. Deep drawers and clever space-saving features can be found throughout our coaches.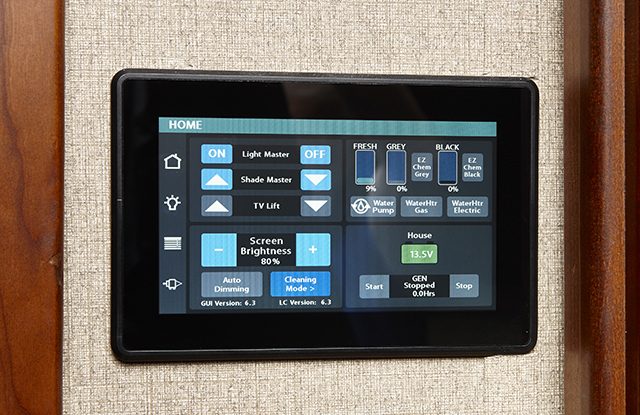 Comfort Begins with
Quality Interior Systems
It's not enough to say your RVs deliver all the comforts of home. You have to back it up with the quality construction and interior systems that make full-time RV living effortless.
At New Horizons, our climate-control components make true four-season RV living simple, while our electrical and Firefly systems deliver the lifetime value you expect for luxury RV living.
We're building your dream home, and we want you to feel at home – no matter what the weather or a lifetime of adventure throws at you.

Build & Price
Build an RV that's all your own by choosing the model, floorplan and options that suit you best. You'll see a preliminary estimate and a product specialist will provide the best selling price on the model you choose.
Why settle for standard when custom-built can get you exactly what you're dreaming!