At New Horizons, we pride ourselves on our warranty and service as much as the handcrafted quality of our one-of-a-kind luxury RVs. So, when you roll off the lot with your new dream home, we're not saying goodbye. We're only a phone call away should a repair become necessary.
New Horizons warrants its fifth-wheels for 24 months from the date of delivery against defects in material or workmanship. Repairs covered under warranty will be completed at no cost to the owner.
Complete details can be found in our warranty.
If you have a problem with your New Horizons fifth wheel, call us at 800-235-3140, and we'll tell you how to proceed.
Your best bet is always to bring your coach to our facility, centrally located in Junction City, KS, for repairs. After all, who knows your New Horizons RV better than us? You can usually spend the night in your RV while it's with us for repairs.
Can't make it here? That's OK
If your coach needs immediate attention and you can't safely bring it to us, call us at 800-235-3140 to make arrangements for repairs where you are.
Often, your campground can recommend a mobile RV repair service. Using such a service has numerous advantages:
The technician will come to you.
You don't need to haul your RV to a shop.
Most mobile techs have extensive RV knowledge.
Once you contact a mobile RV repair service, put the technician in touch with NHRV. We can:
Work with them to isolate the problem.
Direct them in how to make the repair.
Pay them over the phone with a credit card, if the repair is covered under warranty.
Problem with an appliance? Here's what to do
If you experience a problem with an appliance, tires or other component covered by a separate warranty from the manufacturer, contact the manufacturer's service department. Refer to the warranty for more information on how to proceed.
What to expect when you bring your coach in
Ken Ullmer, our service and warranty adviser, will be your point of contact. For your safety, please don't enter service or production areas unescorted.
Please make use of our customer lounge, complete with TV and Wi-Fi. Don't occupy your vehicle while repairs are in progress. If you're spending the night in your RV, have it available for work promptly in the morning with:
Slides in
Water disconnected
Jacks up
Antennas down
Leaving your RV for repairs? Be sure to remove perishables and dump your holding tanks.
Other Services We Offer
MORryde
Smooth out your ride with an upgraded suspension. Virtually any travel trailer or fifth wheel will benefit from the MORryde Independent Suspension System.
The I.S. System replaces your current axle/leaf spring setup to reduce stress on the frame and protect your trailer from road shock.
FlexArmor Roofing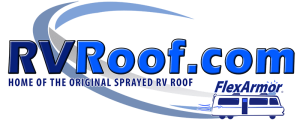 Never reseal your roof again! Know as the Original Sprayed RV Roof, FlexArmor Roofing combines spray polyurea technology with RV
construction to create a seamless sprayed RV roof.