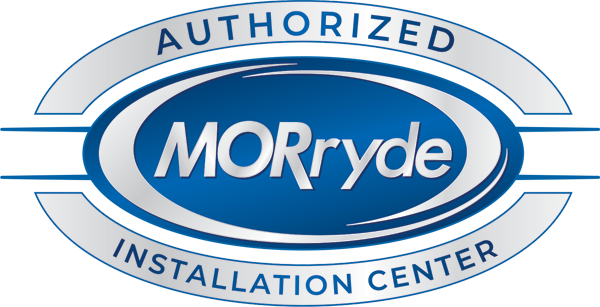 Smooth out your ride with an upgraded suspension. Virtually any travel trailer or fifth wheel will benefit from the MORryde Independent Suspension System.
The I.S. System replaces your current axle/leaf spring setup to reduce stress on the frame and protect your trailer from road shock. You get:
ENHANCED TRAVEL EXPERIENCE with smoother towing.
IMPROVED CONTROL AND HANDLING with up to 5 1/2″ suspension travel.
REDUCED VIBRATION over today's roughest roads.
Installation includes upgrade to disc brakes and computerized alignment.
Allow approximately four weeks between initial evaluation and installation appointment. Axle replacement and alignment take approximately two days. You may stay in your coach overnight during installation.