On this page, you'll learn:
How we make a sturdy floor without squeaks
Ingredients of our "wall sandwich"
Benefits of radiused roofing
How the Shell
is Built Determines
Lifetime Value
What does luxury RV living mean to you? Custom all-wood cabinets? Solid-surface countertops? How about residential furniture and appliances?
All the things that make full-time RV living comfortable wouldn't matter unless the same quality construction goes into the shell that protects them.
At New Horizons RV, we understand that how the shell is built holds the key to lifetime value.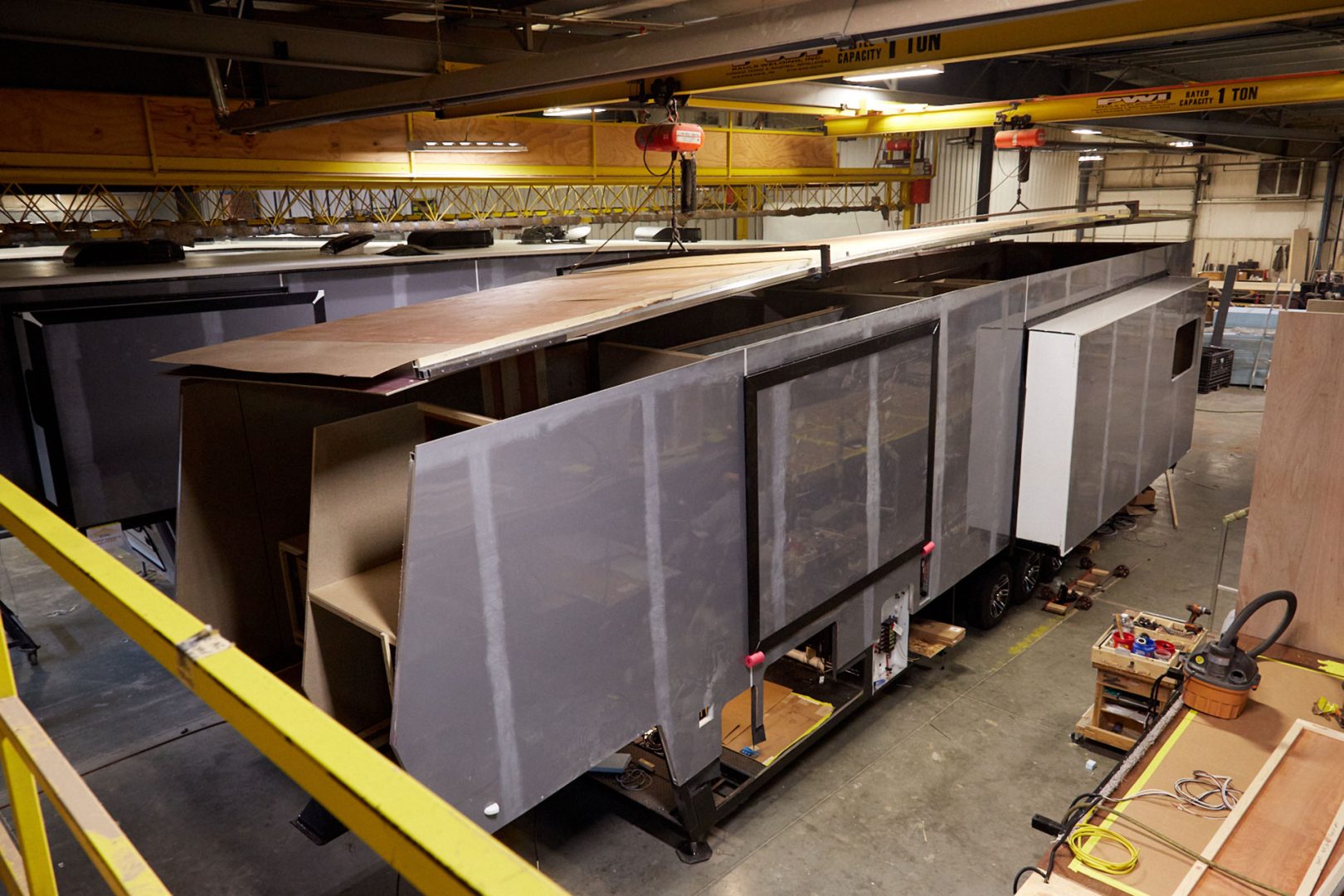 Getting in on the Ground Floor
We begin the shell by laying a laminated floor over the entire custom chassis, including the basement and slide-outs. The layers of that floor include:
5/8-inch-thick plywood decking
1 ½-inch-thick polystyrene foam insulation
Birch overlay
The lamination process eliminates squeaks and ensures a smooth floor that feels solid over every inch of the coach – even under cabinets and in closets. Your choice of floor covering is applied after this process is complete.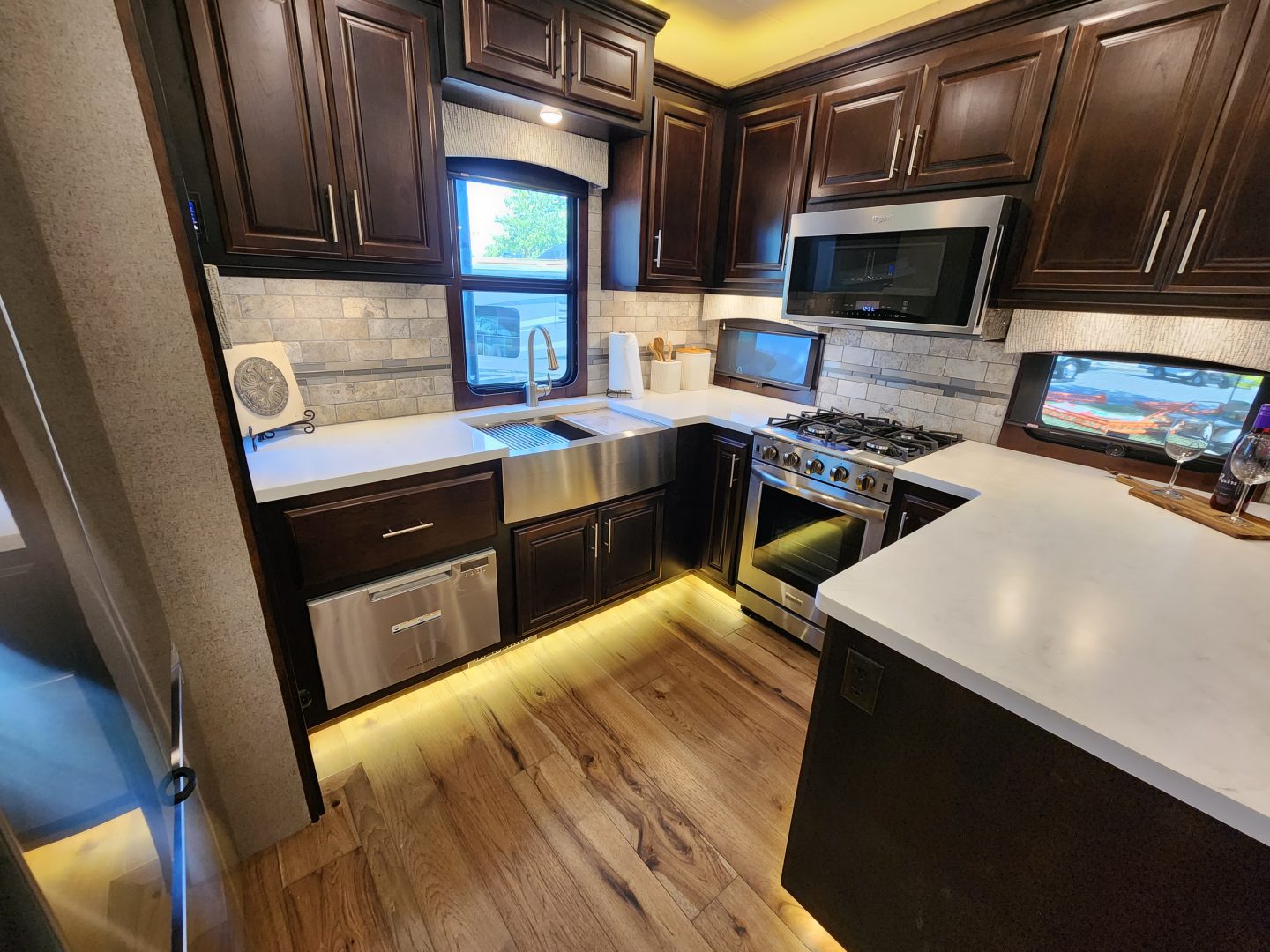 What's in the Wall Sandwich
You wouldn't want to eat it, but our "wall sandwich" sure makes for a safe, strong and comfortable RV dream home. The layers of the sandwich include:
Interior wall board with wallpaper pre-bonded to it
1 ½ inches of high-density foam insulation
Lauan plywood and fiberglass
At the heart of our wall panels is a structural framework of tubular aluminum, double welded for strength and durability. The whole thing is assembled, glued and pressure rolled to bond the layers together.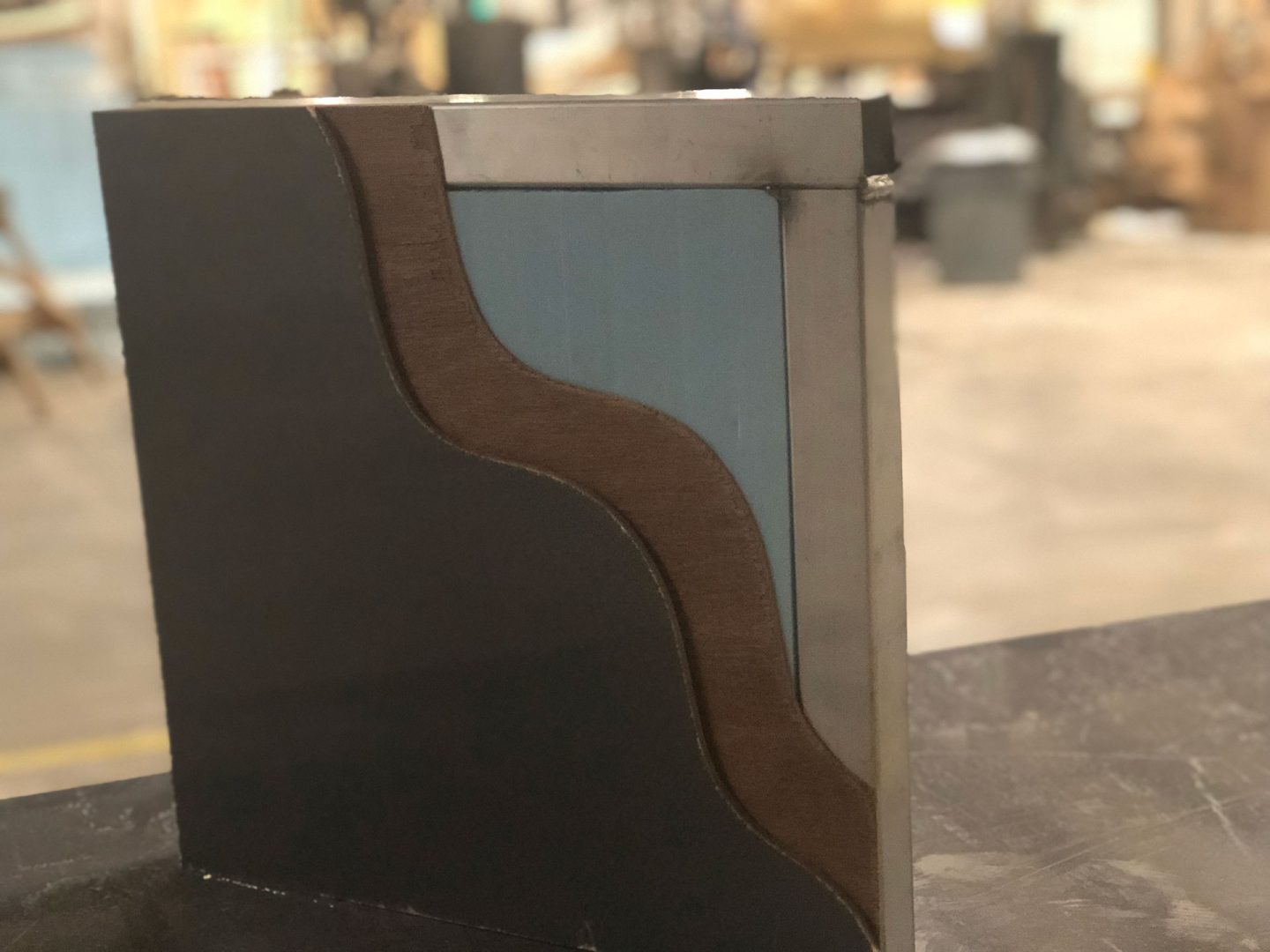 Raising an Even Better Roof
Both our Majestic and Summit lines feature a radiused roofing system made of XTRM PLY material. Benefits of the system include:
No standing water, stains or leaks
PVC material that prevents tears and punctures
Years of trouble-free service
Front and rear fiberglass caps with LED lighting
Four inches of polystyrene foam insulation are laminated to the roofing system.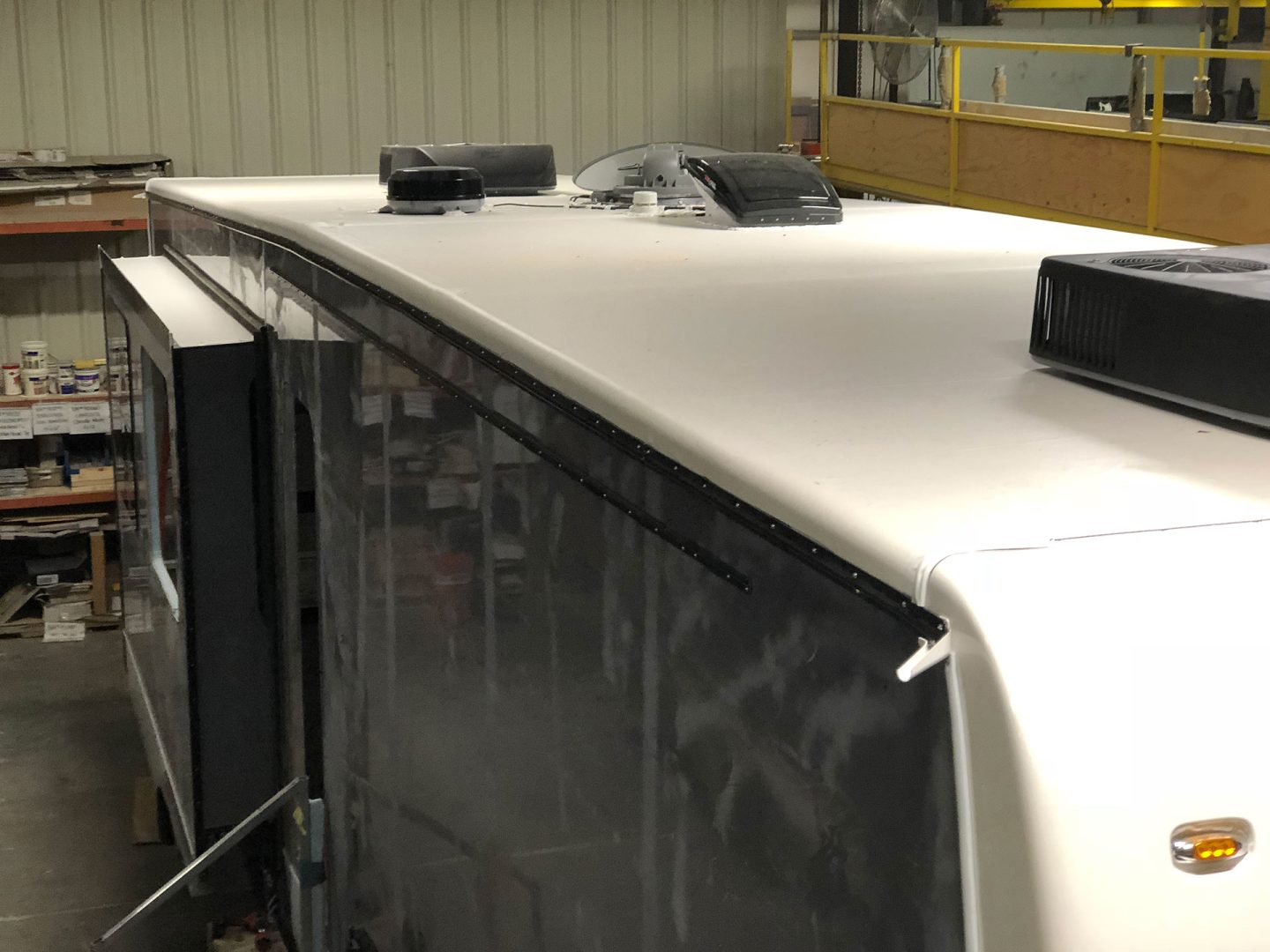 True Four-Season RV Comfort
The laminated floor, walls and roof on our coaches do more than create an incredibly sturdy RV that will withstand the rigors of the road for decades to come. They deliver true four-season comfort that withstands temperatures:
Down to -10 degrees Fahrenheit (-23 degrees Celsius)
Up to 110 degrees Fahrenheit (43 degrees Celsius)
In fact, we guarantee that your holding tanks, water tank, interior water lines and other essential plumbing won't freeze down to -10 degrees.
How is that possible? We use the same foam insulation used in walk-in freezers, so you know it will keep things cool during the summer and warm during the winter. Our walls carry an R-value of 11, while our floors and roofs carry an R-value of 25.
Luxury RV living means being surrounded by all the comforts of home, and what New Horizons delivers is only limited by your dreams. But a carefree, comfortable RV lifestyle also depends on what you can't see.
That's why we build a shell that will protect those dreams – not only now but for a lifetime.