You wouldn't build your dream home on a nightmare of a foundation.
Likewise, to have a dream home RV that will last for decades, you need to start with a good chassis — or, in the case of New Horizons, a great one!
What makes our chassis better? It's bigger, it's stronger, and it's custom-made entirely from American steel in our Junction City, Kan., plant — specifically for your RV!
We put in the time and materials to build a chassis that will withstand the rigors of full-time living because we'd rather apologize for the rig being heavy than for the frame falling apart.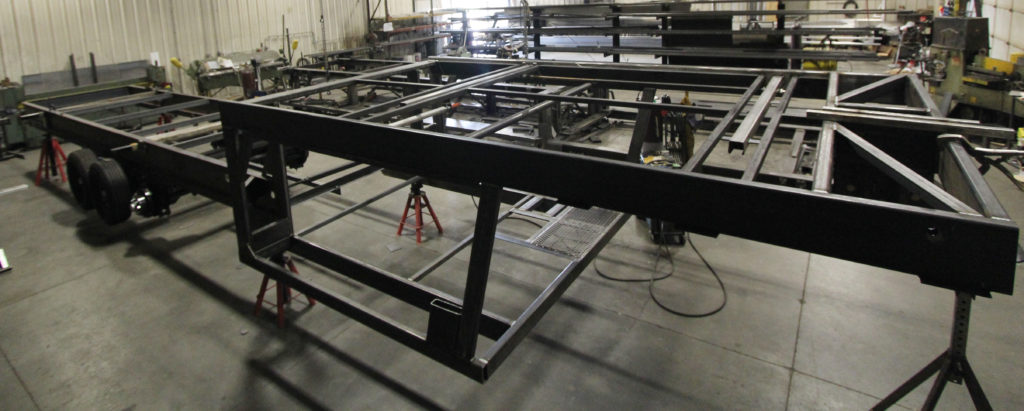 Box tube or I beam? How about both!
Most RV manufacturers don't actually build their chassis. Instead, they buy chassis that are mass produced, exponentially increasing the chances something will go wrong.
At New Horizons, we begin building the chassis once we receive the order for your RV, and we spend six business days building it for your coach's floor plan — providing the attention to detail you deserve.
Most other chassis are built from either an I-beam or box tube frame.
New Horizons Majestic models use a hybrid system that combine BOTH a 12-inch I-beam AND 4"x 3" box tube to create a 19″ chassis that's incredibly strong. The Summit uses a 12" beam and 8" Box tube. Plus, to make the chassis even more rigid, we use progressively thicker gauges of box tube as the length of chassis increases.
Other manufacturers use six legs to level their RVs because their frames have so much flex and give. They need the additional support to keep the frames from bending.
But the New Horizons chassis is so beefy that it holds its shape with only four legs for support. The New Horizons Automatic Four-Point Leveling System levels the RV hydraulically from front to back and side to side with the push of a button.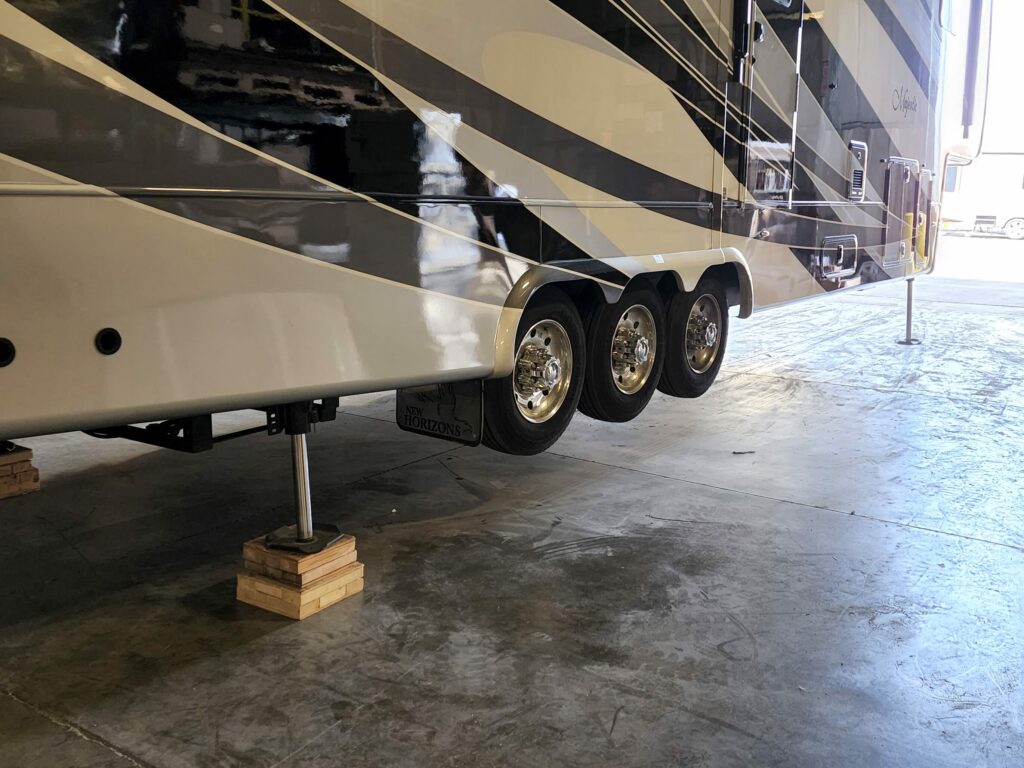 Other unique chassis features
Rear receiver hitch — Allows you to tow a car or trailer behind your RV. Try that with another manufacturer's RV, and it may void your warranty.
Hydraulically driven slides — More reliable and easier to adjust and maintain than electrically driven ones. New Horizons uses hydraulic drive on all its slide rooms, including the bedroom. (included with all Majestic and most Summit models)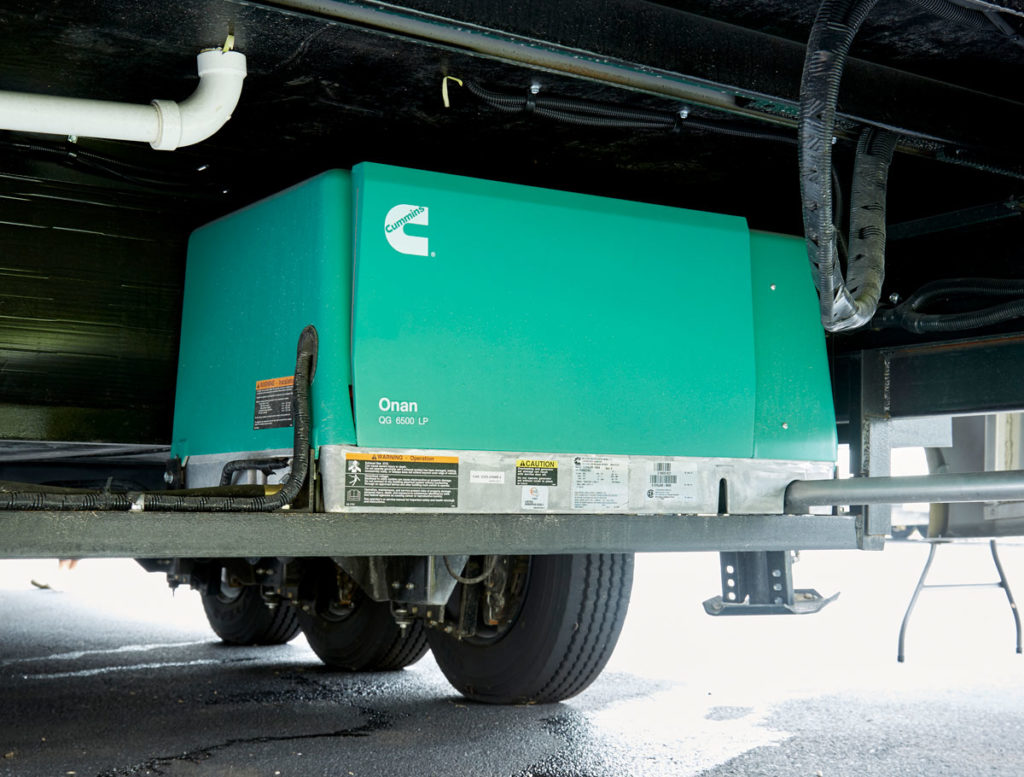 Optional generator — Mounting to the chassis behind the axel saves valuable storage space in the front basement.
Literally the foundation of a great RV!
At New Horizons, we understand that everything's riding on a good chassis! That's why we make ours big and beefy to get the job done.
Without a strong chassis, it's hard to build a coach that will last for decades, and that's what New Horizons is all about — full-time RV living that will last for years to come. We choose to build only 30 custom coaches per year. Will yours be one of them? Contact one of our product specialists to get started.