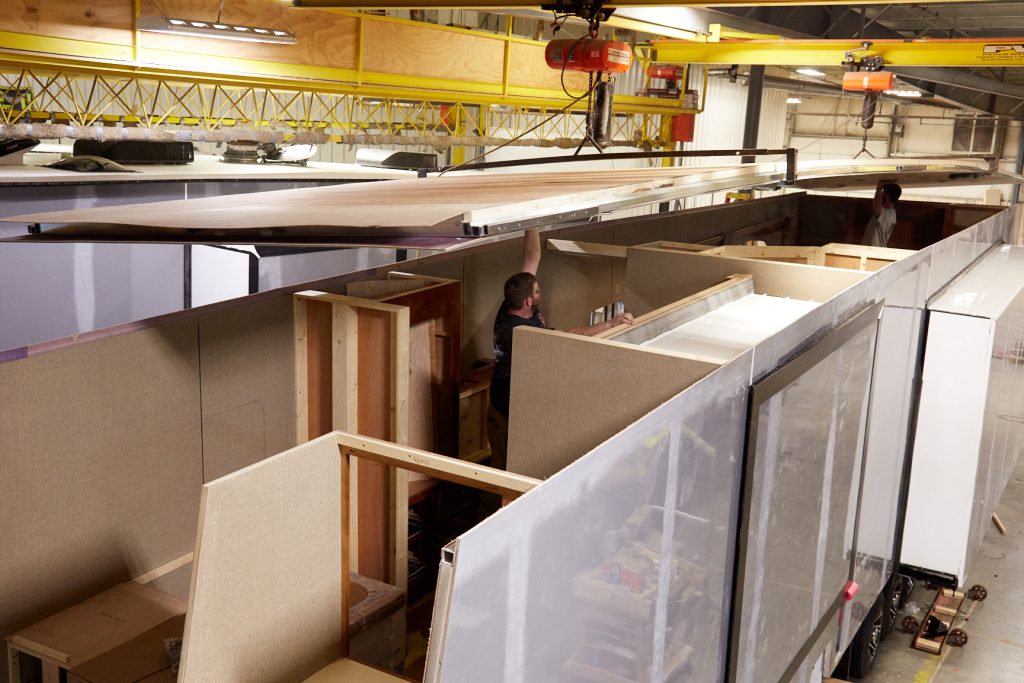 If your summer travels take you near Kansas, we highly recommend scheduling a Factory Tour at our Junction City location.
One of our Product Specialists will take you on a tour to experience the process of building our flagship Majestic RV. You'll have the opportunity to talk directly with the skilled technicians and craftsmen who build each quality, custom coach.
Tours take approximately 1.5 – 2 hours and are available, by appointment, at 10:00am each day – Monday through Friday.
The Chassis
The first stop is the chassis. Depending on the technician's schedule, the chassis could be just started or near completion, like the one above.
You'll get to see firsthand the strong, American-made steel used to build our one-of-a-kind chassis.
Plumbing, Electrical and Cabinetry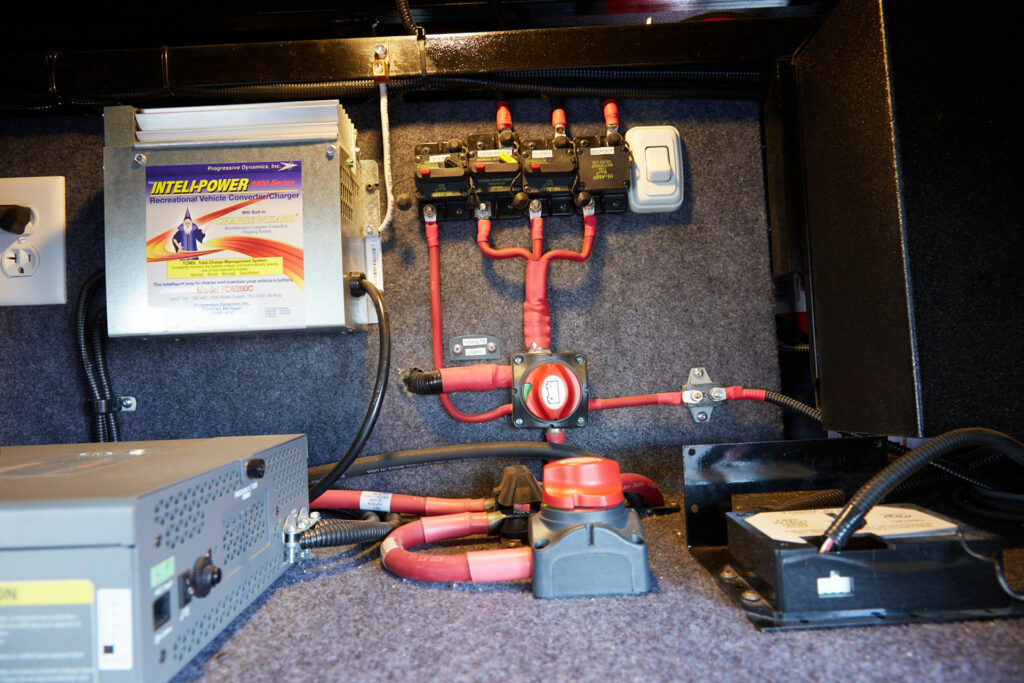 Our technicians take extra care with your coach by wiring and plumbing just like they would in a high-end home. No short-cuts or cheap materials are used so you know the 'guts' of your rig will last just as long as the outside.
All of our solid wood cabinets are custom fabricated, by master craftsmen, right in our factory. No particle board is ever used and quality stains and sealants will keep your cabinet's beautiful finish for decades.
Shelling & Roofing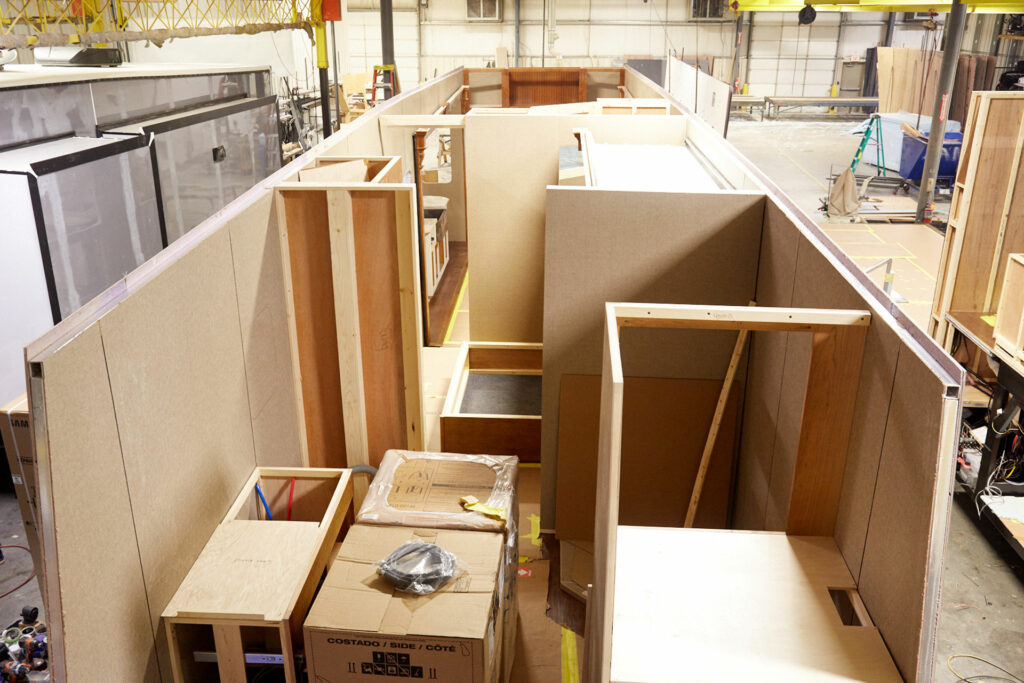 From the floor to the roof, our technicians know that 'how it's built' determines its lifetime value.
Using only the best products like plywood decking, polystyrene foam insulation, birch overlay, our custom 'wall sandwich', roof installation, and so much more; great care and pride is taken with each layer and step.
You'll see exactly how these beautiful floor plans come together.
Rough & Final Finish
Rome wasn't built in a day.
Thousands of hours are spent getting everything just right in your new coach. There's a precise order in which everything is completed, and our technicians love to show off their handiwork during your tour.
Paint & Quality Control
Depending on your tour day, you might get lucky and see one just arriving back from our offsite paint shop.
You'll be able to walk through the floorplan and observe our technicians as the do testing and quality control. Every system is meticulously scoured and inspected to ensure there are no issues.
Have questions about the tours? Contact our Marketing Team for more information.
Are you ready to schedule a Factory Tour with us? Fill out our form and you'll be contacted as soon as possible.