A video created for New Horizons RV in Junction City, KS, has won the highest award available in the 43rd annual Telly Awards, which honor excellence in video and television across all screens.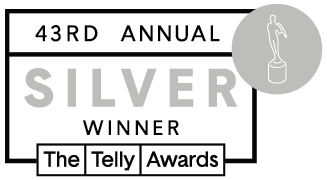 "Join the Dream Team," which was created by IdeaBank Marketing in Hastings, NE, won the Silver Telly in Promotional Video-Recruitment.
"This video does much more than help us recruit quality employees," CEO Bryan Tillett said. "It really captures what we're all about as a company — packing passion, pride and performance into every unit we build."
As a manufacturer of custom luxury fifth-wheels, New Horizons RV faced the unique challenge of recruiting not just workers but artisans dedicated to quality. "Join the Dream Team" addressed that need by appealing to applicants' desire to join a family of creative-thinking, problem-solving craftsmen.
ABOUT THE TELLY AWARDS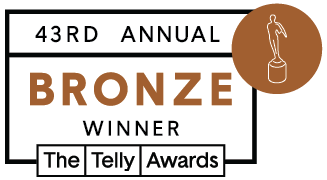 The Telly Awards was founded in 1979 to honor excellence in local, regional and cable television commercials with non-broadcast video and television programming added soon after. With the recent evolution and rise of digital video (web series, VR, 360 and beyond), the Telly Awards today also reflects and celebrates this exciting new era of the moving image on and offline.
The Telly Awards annually showcases the best work created within television and across video, for all screens. Receiving over 12,000 entries from all 50 states and 5 continents, Telly Award winners represent work from some of the most respected advertising agencies, television stations, production companies and publishers from around the world. The Telly Awards recognizes work that has been created on the behalf of a client, for a specific brand and/or company (including your own) or self-directed as a creative endeavor. https://www.tellyawards.com/winners/2022/promotional-video/general-recruitment