We understand building your dream RV takes time. In many cases, our customers start exploring their options 3-5 years before they're ready to become a full time RVer. This works well as the planning and building process can take up to 18 months.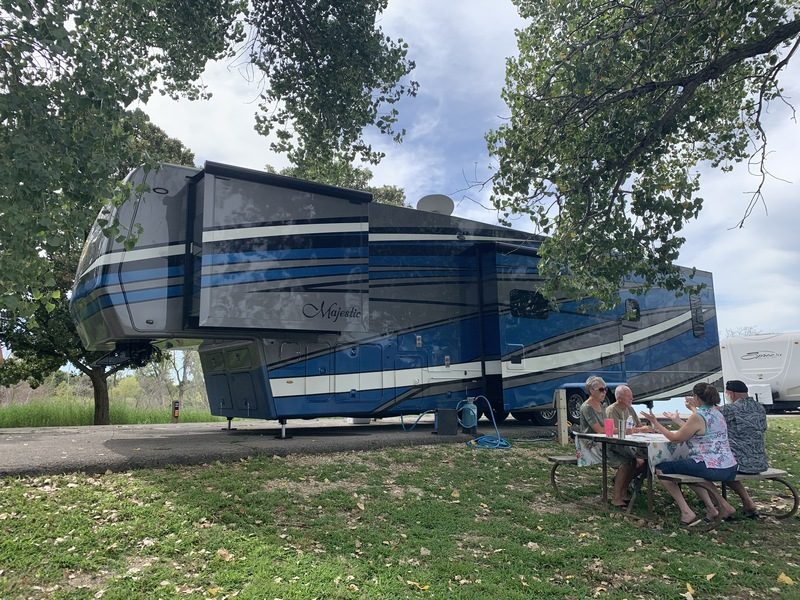 Your customer journey can be as interactive as you'd like it to be. We are a no-pressure manufacturer, leaving the level of communication up to you. We give you a variety of ways to get answers and help along the way, including…
Request a Brochure
Flip through our digital brochure or request a physical copy be mailed to you.
Explore our Website
We start by answering the question Why New Horizons? Learn about our team, our history and what makes us unique. Find out about the other services we offer like MORryde Suspension and FlexArmor Roofing, and explore sample floor plans to get your creative juices flowing on how to design and customize your own!
Use our Build and Price Tool
Get an estimate of your purchase price when you choose a floor plan and learn about its standard features and optional add-ons in our custom Build and Price Tool.
Watch our Videos
Take tours of some of our popular models. Watch testimonials from other customers and learn about some of the unique customizations others have implemented when you watch our videos.
Meet an Ambassador
Our Ambassadors share their experiences with potential customers by giving them tours of their coaches. They are located all over the country and you can contact them anytime to schedule a time to meet.
Visit us at a Show (Hershey or Tampa)
Take a tour of our units during the two biggest shows of the year: Tampa in January and Hershey in September.
Take a Factory Tour
Located in the heart of the country, our factory in Junction City, Kansas, shows how dream RVs are built. We encourage you to schedule a tour today!
Visit our Annual Open House
2022 was the first year we offered an Open House, where customers from all over the country could tour multiple Ambassador coaches in one place. Our 2023 Open House will be in October at Acorns Resort. Watch our social media and website events page for more information.
Subscribe to our Newsletter
Stay in-the-know about new floor plans, unique customizations, events, new service offerings and more when you subscribe to our monthly newsletter. Scroll to the bottom of our homepage to sign up!
Join our Friends & Family Facebook Group
By far, the best way to share, learn and ask questions is by joining our private Facebook Friends & Family group. Our Ambassadors and staff are happy to answer questions and interact with other RV enthusiasts. It's a great way to be part of a community whose focus is to learn more about New Horizons and the RV Lifestyle.