New Horizons forges an exclusive partnership with MORryde for 2022.
Quality craftsmanship and a commitment to customer service are two things New Horizons and MORryde have had in common for years. Now they share one more.
New Horizons has entered an agreement to become the Midwest's exclusive authorized installation center for the MORryde Independent Suspension System. They will build additional service bays as needed at its Junction City plant to accommodate the new venture, CEO Bryan Tillett said.
Founded in 1966 in Elkhart, IN, MORryde has long been the industry leader in RV suspension systems. Its Independent Suspension System allows each wheel to respond individually to the road for the smoothest ride and best handling. With up to 5.5" of suspension travel, the RV glides easily over uneven surfaces.
That enhanced quality and performance are why New Horizons chooses MORryde suspensions for its top-of-the-line Majestic series.
"Now we'll be able to upgrade other RVs with this superior system," Tillett said.
Longtime New Horizons employee Troy Madrin is the lead technician for MORryde systems. He has completed training to become a certified installer.
All installations will be upgraded to disc brakes. A complete and thorough axle alignment will be done with New Horizons' new computerized Hunter alignment system, including tow and camber.
"At New Horizons, we build the industry's finest RV dream homes, so this new partnership with MORryde is just a logical development," Tillett said. "We appreciate MORryde's confidence in us and look forward to helping customers upgrade to the finest suspensions available."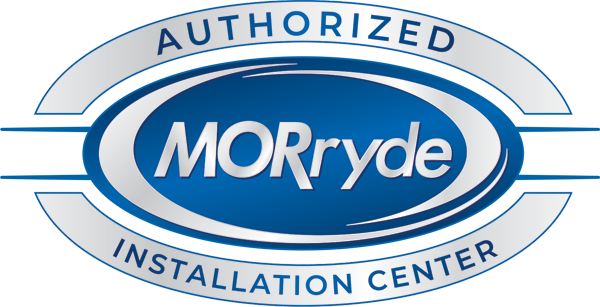 Interested in upgrading your suspension to a smoother ride?