Camping provides plenty of chances to play, but it can also be a good opportunity for work.
More and more people are finding ways to blend the freedom of life on the road with opportunities to share their talents and pick up a little extra money along the way.
Now the popularity of work camping is converging with the growing interest in New Horizons RVs.
"We're all about customization and innovation, so we're not afraid to try new things," CEO Bryan Tillett said. "That's why we're looking to people who already love camping to help us build the world's finest RVs."
Tillett acknowledged that times are changing in more ways than one. While more people are viewing and ordering one-of-a-kind RV dream homes from New Horizons, employers around the country are feeling the effects of the labor shortage.
Not just any employee will meet the needs of New Horizons. "We're looking for craftsmen who love tackling challenges and finding creative solutions to problems," Tillett said.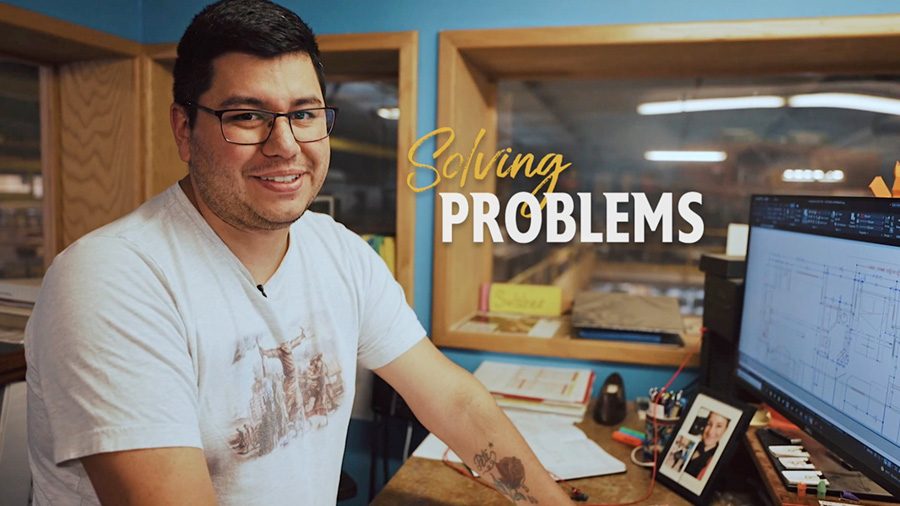 Jack Mayer is just such a person. With a background in computers and experience in electrical and RV solar systems, he previously worked with New Horizons on their solar and off-grid electrical solutions.
Full-timers for 21 years, he and his wife, Danielle, bought their first New Horizons RV in 2009 and just took delivery of their fourth.
Work camping is a good way to keep busy and reduce expenses, he said. Those who work at New Horizons learn more about how their RV is made so they can maintain it better. Plus, there's the satisfaction of being involved with a great product and having an influence on the manufacturer.

New Horizons is interested in hiring work campers for a variety of part-time positions, including cabinetmaking, carpentry and finish work.
For those willing to make a three- to six-month commitment, New Horizons will pay for their campsite, plus an hourly wage.
"If you're interested in exploring our part of the country while earning some income, either now or next season, we'd love to hear from you," Tillett said.
Interested work campers should call (800) 235-3140 to discuss options.